Lower limb monitoring for
better patient outcomes
Gather patient generated data across the entire rehabilitation journey.
GET IN TOUCH
Patient generated outcomes


> patient reported outcomes
HOW IT WORKS
IMU-Step uses two ankle mounted sensors to generate objective loading profiles for your patients in the clinic, at home, or on the go. The high fidelity, research-grade metrics enable you to gauge your patients' recovery and ensure they are on the right track.

MEASURE
Identify and quantify the impact of every step. Precisely measure load and intensity on each limb, indoors and out.
ADAPT
IMU-Steps easy to use metrics allow you to adapt your rehab in real time with objective data. Easily individualize each patient's plan to drastically improve outcomes.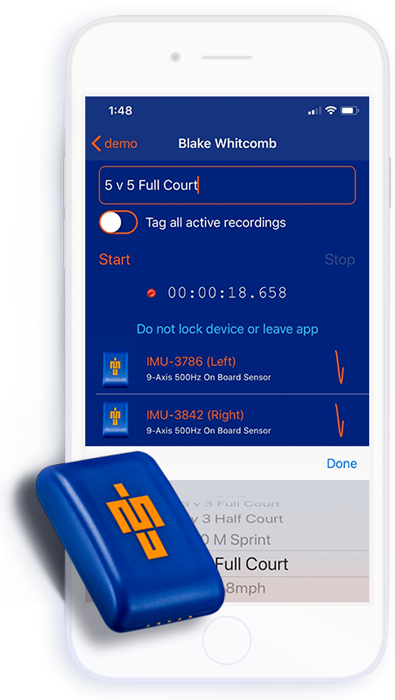 ANALYZE
Actionable, accessible insights via cloud-based dashboards & reports. Empower your rehab, surgical, and performance teams to make better decisions from anywhere.
WIN
Provide patient centered, cutting edge care. Reduce risk of reinjury and poor outcomes by monitoring and measuring load at the source.
IMU STEP ASYMMETRY
Use the sensors in your pre-operation assessment to establish a baseline you can easily compare them against after the intervention.
Learn More About The Sensor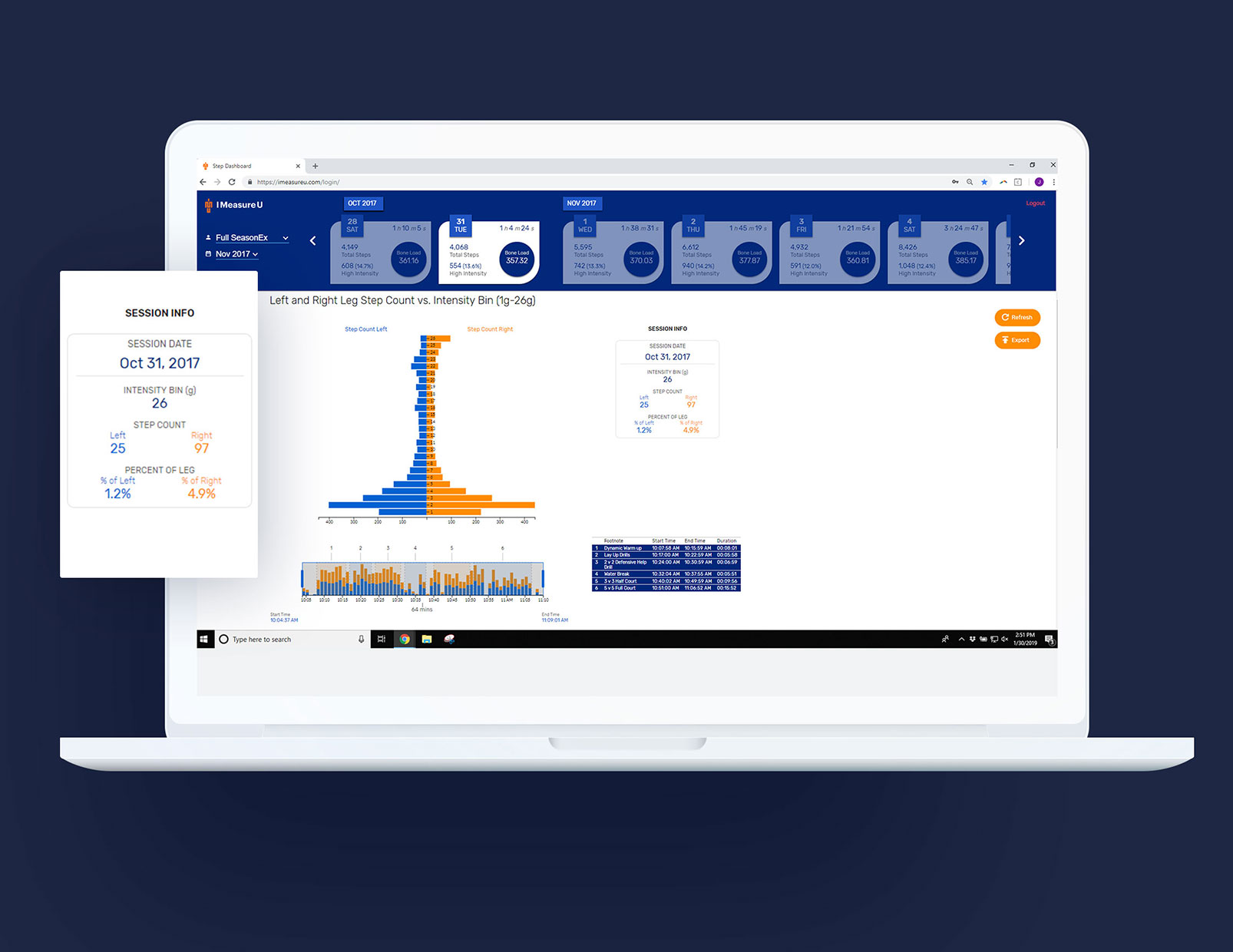 IMU STEP BONE LOAD
Track interlimb asymmetry with controlled tests in your clinic or send the patient home with their own set to monitor their daily activities to make sure they are on the right track. Read how Square One Physiotherapy tracked their patient remotely here.
Learn More from Research Papers
IMU STEP INTENSITY
Resilient and adaptable, the sensors can track any activity your patient wants to return to, whether that's chasing the kids or chasing gold medals.
See Case Study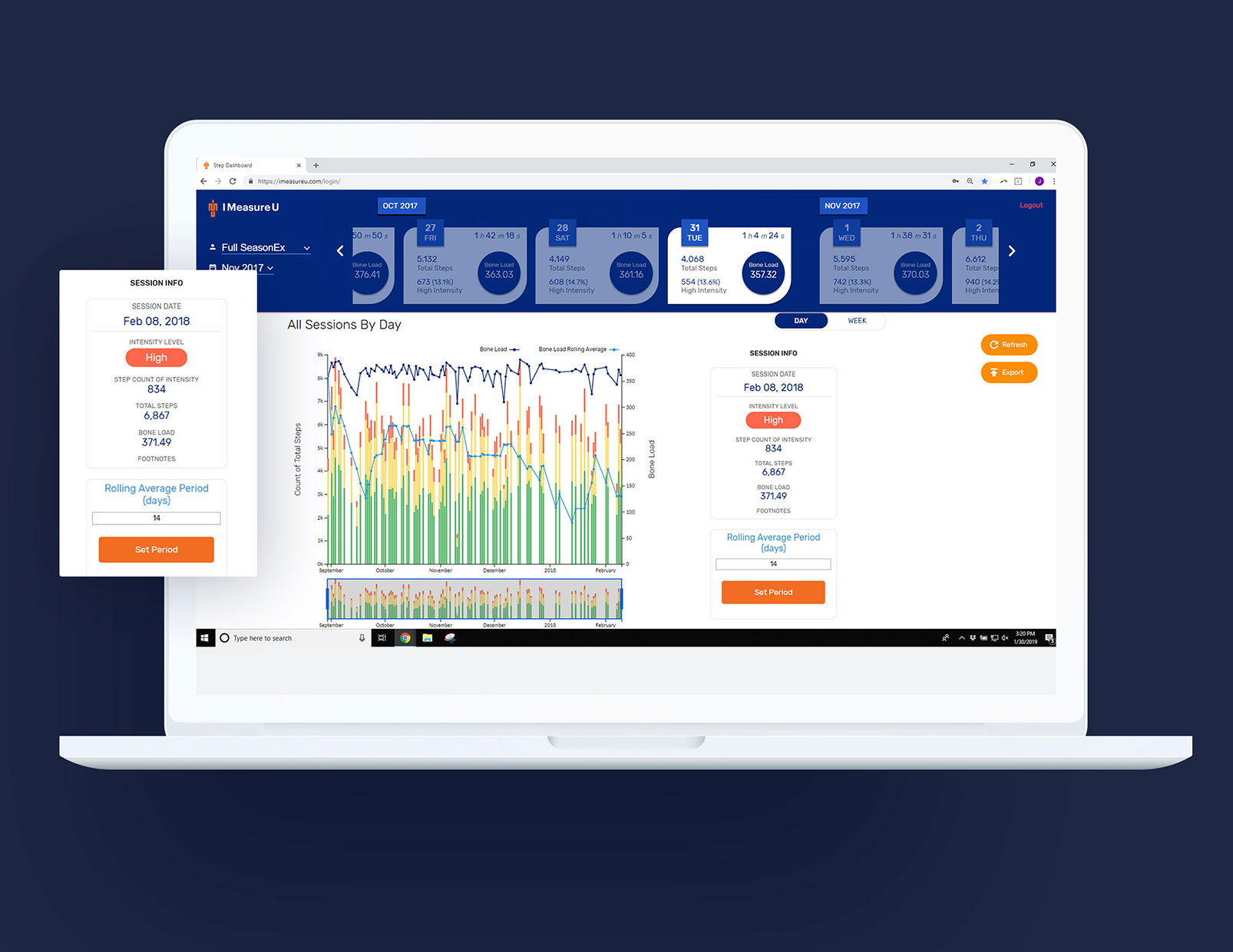 Make your move
See it in action for yourself or get in touch with your regions IMU Product Expert
Get in Touch
Demo IMU