ABOUT IMU Sensor
The IMeasureU sensor: Blue Thunder is based on the smallest, lightest, and most robust wireless inertial measurement unit (IMU) in the world. IMU sensors capture high-fidelity data (sampling up to 1kHz) that can be stored on the device or transmitted via Bluetooth Low Energy to a computer or phone. Up to 8 sensors per mobile device can be synchronized simultaneously through IMU software.
Size and Weight
Lightweight. Robust.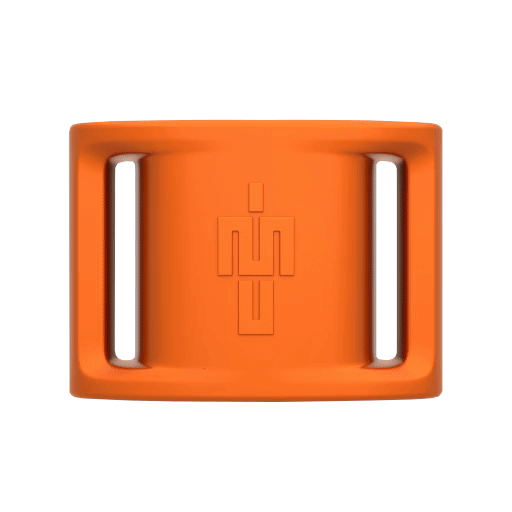 40mm x 28mm x 15mm
Dimensions
12g
Weight
Streaming
Pair. Power. Measure.
9-axis
9-axis wireless streaming
real-time at 100Hz
3-axis
3-axis accelerometer streaming
real-time at 500Hz
Streamed data written to file on iOS device and
shared post acquisition via standard sharing mechanisms
9-axis
9-axis data logging at 500Hz
3-axis
3-axis accelerometer
data logging at 1000Hz
Logged data download via micro USB cable
4-6 hours
Typical run time is 4-6 hours
1.5 hours
Recharge via micro USB in 1.5 hours
BT
BT Sampling time 2-6 hours
On Board
SD Sampling time 2-6 hours
Up to 32hrs
On-board storage 32 hours
Wireless - Bluetooth Low Energy
Charge Voltage - 5V micro USB
Part Number IMU-BLUETHUNDER

Serial Baud Rate 921600
Accelerometer range ±16g

Accelerometer resolution 16-bit

Gyroscope range ±2000°/s

Gyroscope resolution 16-bit

Compass range ±4800μT

Compass resolution 14-bit
IMU Step
iOS data acquisition app
IMU Research
iOS data acquisition app
Biomechanics Research. Anywhere.
For scientists, universities and institutes of sport
Explore IMU Research