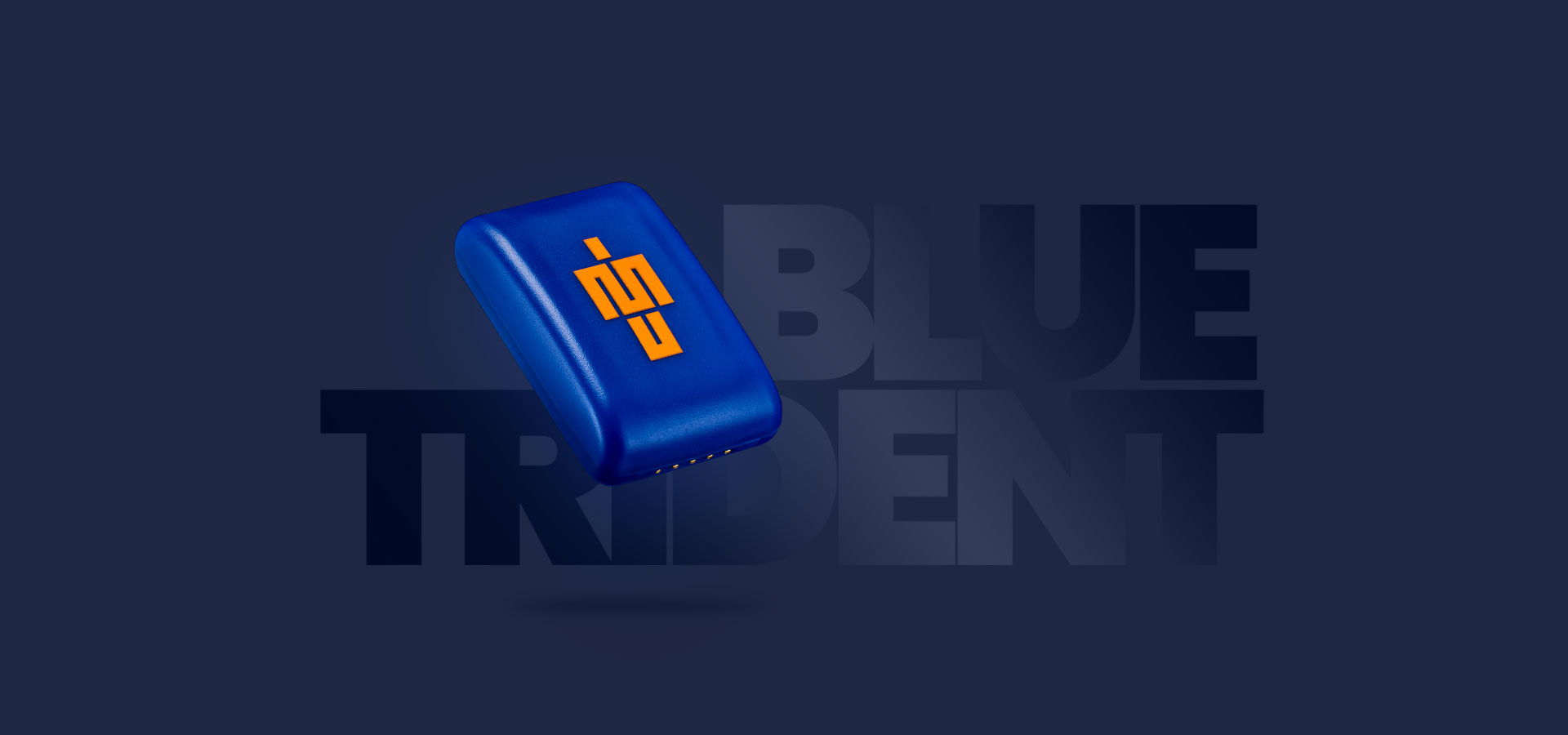 IMeasureU is excited to announce the launch of Blue Trident, our next-generation IMU sensor that embodies the new standard in biomechanical data collection.
Better Data, Easier Insights
The Blue Trident Sensor combines cutting edge hardware, software and cloud computing with gold standard motion capture science enabling a true next-generation wearable, giving coaches, practitioners, and athletes the ability to precisely quantify movement in the field like never before.
The Blue Trident Sensor delivers a range of new innovations and tracking opportunities, including:
Faster Time to Metrics
12 hr Battery Life
Waterproof Design
High G Accelerometers
Up to 1600hz Data Recording
Ergonomic Casing
Immediate Feedback
Blue Trident is equipped to deliver real-time metrics so practitioners and coaches can make immediate decisions and interventions, all made possible through our Capture.U software. In addition, the data download and transfer process has been completely reworked so that you can get to your reports in a shorter time after collection.
Measure. Movement. Anywhere.
12-hour battery life and a waterproof design vastly improve the ability to collect movement data. Underwater treadmills and downpours during training are no longer a concern with Blue Trident's IP68 waterproof rating.
The sensors insides are also equipped to handle any movement you throw at it. A high g accelerometer can detect impacts up to 200g in any direction, with recording times up to 1600 times per second.
Blue Trident offers better data with a simple collection process and delivers actionable insights faster than ever.
Get in touch with us to find out more about Blue Trident and see it in action yourself.