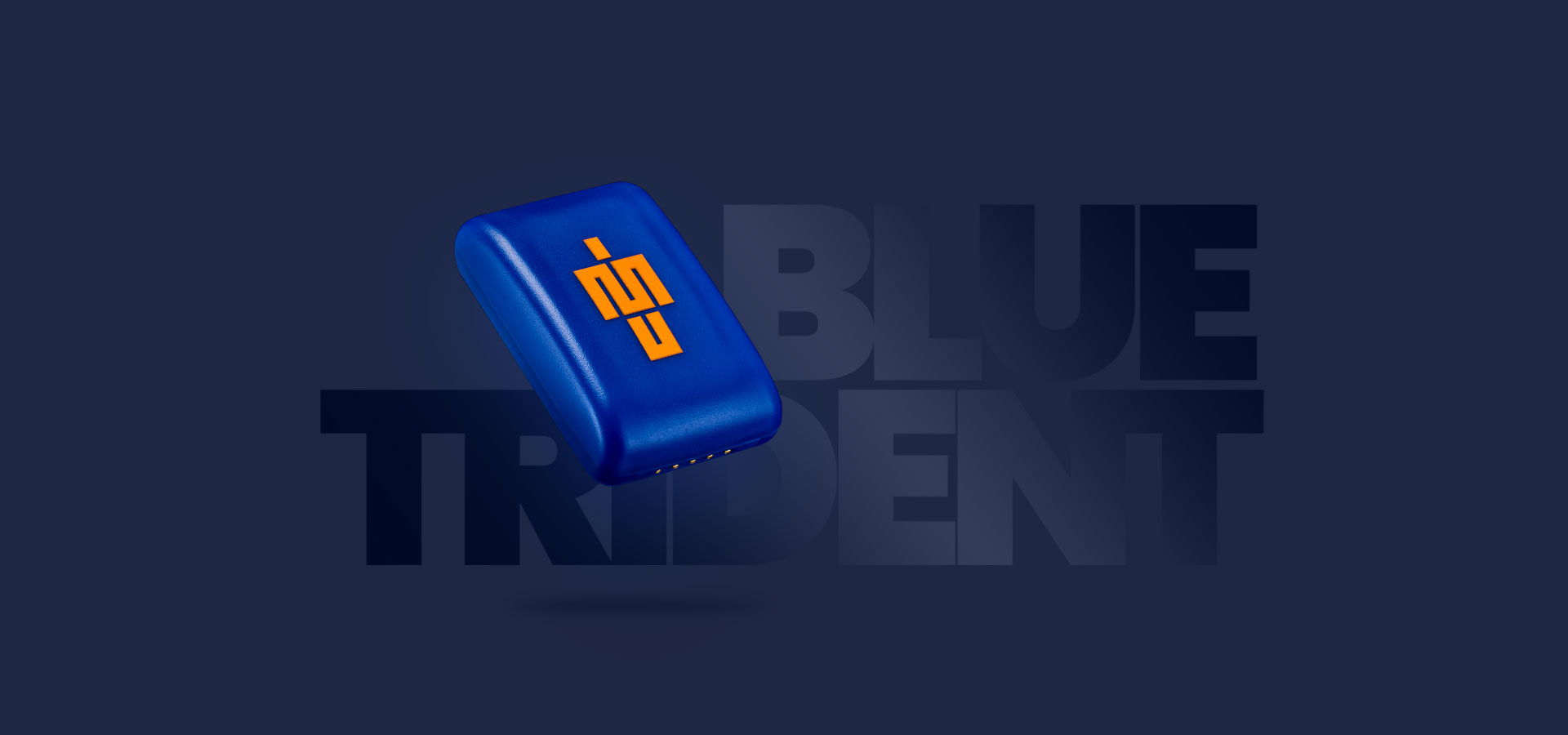 A Smarter IMU Athlete Sensor for Smarter Sports Practitioners
In elite sport, coaches and sports scientists are always looking to where the extra one percent can come from and how they can get ahead of the competition. As wearable technology becomes more widely used, there are many in the industry who are looking to IMU athlete sensor 'big data' to answer some of the most intricate questions.
This drive towards big data requires hardware which not only collects huge amounts of data, but data which is accurate, reliable, and actionable.
IMU athlete sensor technology is now being used more than ever to inform decision making on the field, court, or gym. That may be in return to performance protocols to ensure athletes are hitting prearranged thresholds or in the lead up to competition to ensure readiness is maximized. However, up to now, high-speed movements such as cutting, acceleration, and deceleration were very difficult to quantify and often relied on a single sensor worn at the top of the back. To address this inadequacy, IMeasureU developed their ankle-mounted accelerometers so practitioners could collect data at the source of the load. Since the IMU athlete sensor is mounted on each leg, it's now possible to measure the biomechanical load of each limb whilst an athlete is moving on any surface, anywhere. IMeasureU's first sensor, released in 2014, was a groundbreaking achievement in athlete monitoring technology. The new Blue Trident sensor builds on that innovation to provide better data with a simple collection process and delivers actionable insights faster than ever.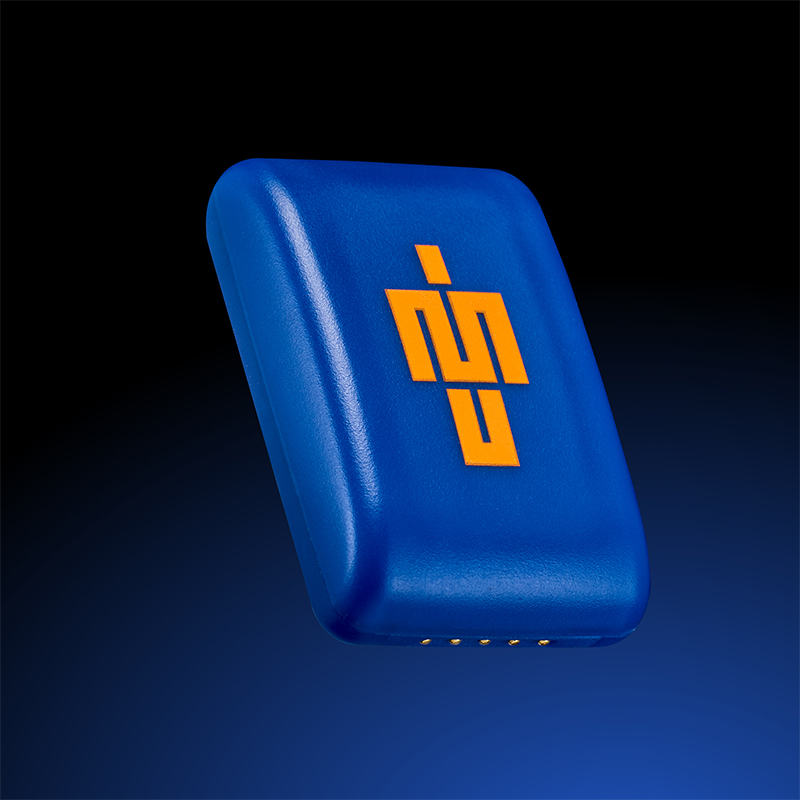 The Blue Trident IMU Sensor
The new Blue Trident sensor is the most advanced IMU athlete sensor on the market, enabling coaches to collect real-world data on activities which have previously been unquantifiable. Kicking, sprinting, springboard diving, and many more sports have now been opened to the world of athlete tracking. It does so through a variety of technological innovations and market first, featuring:
Real-time metrics
Collecting data in real time and visualizing that data in a manner which allows insights to be actioned immediately is what separates Blue Trident from anything else on the market. When coaches are on the field or court with an athlete they want to make informed decisions on the fly. This is particularly important when in a rehab setting and goals for the session are very clear. Exceeding that goal could have negative implications for the athlete, whether that be high-intensity movements or cumulative load over the course of an entire training session or game. This could be soreness which may impair a subsequent session or even worse, reinjury. Therefore, the introduction of real-time feedback to the new Blue Trident IMU athlete sensor gives the practitioner the opportunity to confidently engage, collaborate, and manage the athlete. It gives peace of mind knowing that they are staying within the boundaries of what has been set prior to the commencement of the session. Visual and auditory feedback is given by Blue Trident based on g thresholds so coaches are aware when a session needs to be modified. Within the new live app, coaches are also able to video practice and overlay the IMU athlete sensor trace to allow post-session feedback, identifying exactly where high-intensity actions occurred, for example.
This was particularly important for Andrew Gray, a former physiotherapist turned elite sports high-performance manager, as he managed Cronulla Sharks captain Wade Graham back to full fitness following an ACL tear. "I believe that real-time feedback must become the new normal as human sensor technology continues to evolve. Being able to understand performance as it happens, and subsequently make changes throughout a session if required, significantly upgrades our ability to care for our athletes."
IMU athlete sensor: Measure movements up to 200g
Although it is important to assess all actions when monitoring athletes, it is often the high-intensity actions which draw the most attention due to their importance on game day and their risk relationship to injury. It is also these high-intensity actions such as cutting, decelerations and sprinting which are the final barrier to overcome during the rehabilitation process and could be the key to allow an athlete back into full training or competition. The introduction of a high G sensor alongside a low G sensor allows Blue Trident to identify actions across a +/-200g range meaning that even the most intense actions can be quantified and managed. Combining this enhanced functionality with limb asymmetry data allows practitioners to compare how each athlete loads through both legs and opens up possibilities during testing, rehab, and competing in the field to gain a deeper insight into the mechanisms of complex movements such as high-speed changes of direction.
The Blue Trident sensor has a dual g capability with not one but two accelerometers. The first accelerometer has 16-bit sensitivity that tracks high fidelity movements up to +/- 16g, so it can better separate noise and movement. If a movement exceeds that threshold, a second accelerometer kicks on and can measure the acceleration up to +/- 200g. With this new ability, the sensors can measure high intensity, specific impacts such as kicking and intense sprinting with no chance of saturating the IMU athlete sensor.
"Many movements made at high speed or involving the highest peak forces, such as changes of direction, sudden decelerations, landing and even sprinting, can lead to sensor clipping and loss of data. Having high g capability with the new IMU athlete sensor, allows us to quantify and thereby gain a better understanding of these movements, improving insight into the preparation required for our athletes" – Andrew Gray
Record at up to 1600hz
The most important parts of many sports happen in fractions of a second, therefore, if we are measuring those key actions, it is essential that we don't miss anything. This is the reason why Blue Trident's dual g accelerometers now record at 1125hz and 1600hz respectively. Even during the quickest actions, there is no sensor saturation or data blanks. This increase in frequency allows actions such as sprinting to be analyzed in great detail. In elite sprinters, during maximum velocity sprinting, the foot will only be on the ground for 0.085s. To get a full picture of what is going on in the field through foot contact, greater data collection frequency is needed, and that is provided through Blue Trident.
Waterproof
During adverse weather conditions, it is imperative that any technology that is used with athletes not only keeps collecting reliable data, but also ensures the safety of the user. For this reason, Blue Trident is fully waterproof. Confirmed by the IP68 rating, the new Blue Trident sensor can be worn in water up to 3m deep for up to an hour, which opens up a number of possibilities for practitioners. Underwater treadmills are often used during rehabilitation to reduce the body weight of the participant, minimizing the load the injured limb is being exposed to. This method is similar to that used by Dean Golich as he managed IronMan World Champion, Holly Lawrence, back to full fitness following injury. In this instance, however, an Alter G treadmill was used to reduce Holly's body weight. As identified by Dean in THIS case study, the technology on these treadmills often over or underestimates load which could have catastrophic consequences for the injured athlete. Therefore, Blue Trident's capabilities to act underwater allows the accurate measurement of the effect the water is having on the lower limbs themselves.
"The fact that the new IMeasureU sensor is waterproof not only gives me peace of mind in wet weather conditions on the training field, but also opens up a new world of tracking opportunities including Olympic sports such as swimming, canoeing, diving and synchronized swimming to name a few which is very exciting!" -Andrew Gray
Record up to 12 hours at a time
Never worry about running out of battery halfway during a session again. The new battery can record up to 12 hrs of data at the highest sampling frequency before dying. Always on, Blue Trident opens up new possible applications for endurance sports, the military, and activities where the duration can be long and uncertain such as baseball practice or when a football game goes into triple overtime.
Ergonomic form factor
Getting athletes and coaches to buy into technology is more crucial than ever if that technology is going to have longevity in the wider monitoring ecosystem. Therefore, when practitioners approach coaches and athletes with a new piece of wearable technology, it is often the size, weight and wearability of the hardware which determines whether it's ultimately adopted. As wearable technology evolves, many predict it will reside within the clothes that athletes wear allowing it to truly become 'invisible'. Although we may not be quite at that stage yet, Blue Trident is smaller, lighter and more ergonomically designed to allow the IMU athlete sensor to fit more comfortably next to the body. This discreet design allows athletes to wear the sensor with minimal disruption to their movement or action. A redesigned hypoallergenic, silicon strap which the IMU athlete sensor fits into allows the sensor to fit closer and more stable next to the skin. This ensures that noise is limited within the data. You can now collect clean, actionable data which the coach can use immediately from a device the athletes will want to wear.
IMU Step 2.0 – Faster time to actionable metrics
The new IMU athlete sensor comes with a new update to our IMU Step software, IMU Step 2.0. This update includes major updates to workflow and download speed that allow for less time spent downloading and cleaning the data, and more time actioning the insights from the data.
IMU Step 2.0 does this in a few ways:
The new software makes it easier than ever to upload your sessions. Each session is automatically synced to the units and session editing is simple and straightforward. Workflow has also been enhanced with the removal of 'time sync files', allowing the user to go from app straight to desktop and immediately get access to the data to allow real-time and near-time decisions.
The sensors download 5 times faster than they did before Step 2.0.
Stacking multiple downloads
IMU Step 2.0 allows you to now download multiple sessions at once, meaning coaches & practitioners can quickly review and engage with multiple athletes simultaneously
"Having rapid access to tracking results across multiple athletes is vital in the elite sports environment, even more so when considering the high-performance rehabilitation setting. Being able to quickly relate data to performance and symptoms, thereby allowing confirmation or modification of subsequent load, gives me the control I need to optimize every training session." -Andrew Gray
In summary, Blue Trident and IMU Step 2.0 represent a step up in athlete tracking technology by offering:
Real time metrics

5 x faster data download

Recording at up to 1600hz

Video capture with real-time overlay

12 hour recording time

IP68 waterproof capability

Ergonomic design

Enhanced workflow
The advancement in sports wearable technology is happening at a rapid rate with exponential increases in power and decreases in hardware size. Blue Trident combines cutting edge hardware, software and cloud computing with gold standard motion capture science enabling a true next-generation wearable, giving coaches, practitioners, and athletes the ability to precisely quantify movement in the field like never before.
To try out the new Blue Trident sensor yourself, click here to set up a demo.