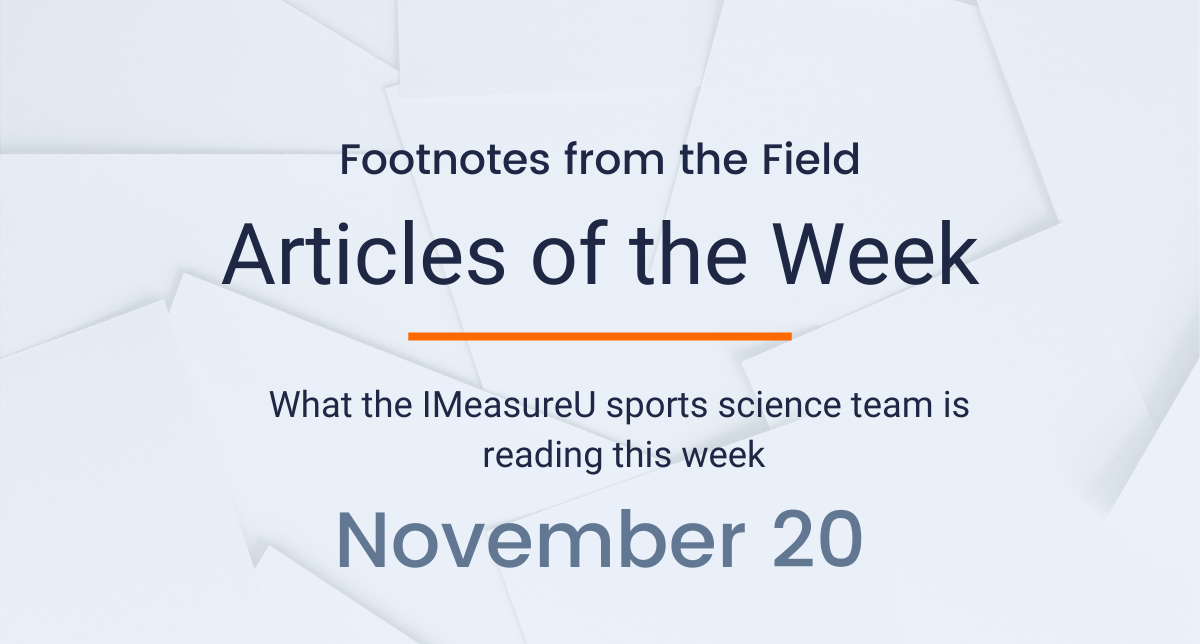 Here's what the sports science team at IMeasureU is reading this week:
The first item this week is from Heard and colleagues in the Journal of Military Veterans Health. Although each branch of the United States military has fitness guidelines and assessments, there are no exact prescriptions for physical training programs. The absence of a standardised approach may lead to suboptimal physical performance and increased risk of musculoskeletal injury. To address this gap, the authors evaluated the feasibility of a pilot combat conditioning program based on linear periodisation. They concluded that a protocolised linear periodisation training program was feasible and demonstrated improvements in fitness in a group of garrisoned Marines with low injury rates.
The second article in this week's list comes from Kara Radzak and colleagues in the Orthopeadic Journal of Sports Medicine. The purpose of the article was to describe patient and injury demographics of MSKI in 5 universities' Army reserve officers' training corps (ROTC) programs. The knee was the most frequent location of MSKI in ROTC participants, and most MSKIs had insidious onset. The majority of MSKIs can be attributed to ROTC training, with physical training being the most frequent activity associated with injury. Civilian health care providers, from whom ROTC cadets will most likely seek medical attention, need to be aware of ROTC physical demands as well as the characteristics of training-related injuries.
The final article comes from Jani Vaara and colleagues in the BMJ Military Health Journal. The aim of this study was to evaluate physical fitness and anthropometrics in soldiers during their early career. They concluded that small decrements in physical fitness and anthropometrics exist during the early career of soldiers. The changes in physical fitness differed according to baseline fitness levels. The results indicate that support for exercise training may be needed even in a soldier's early career.
For more sports science check out our blog for in-depth case studies and industry updates. Also, be sure to sign up for our newsletter below so you are always up to date with the latest research.