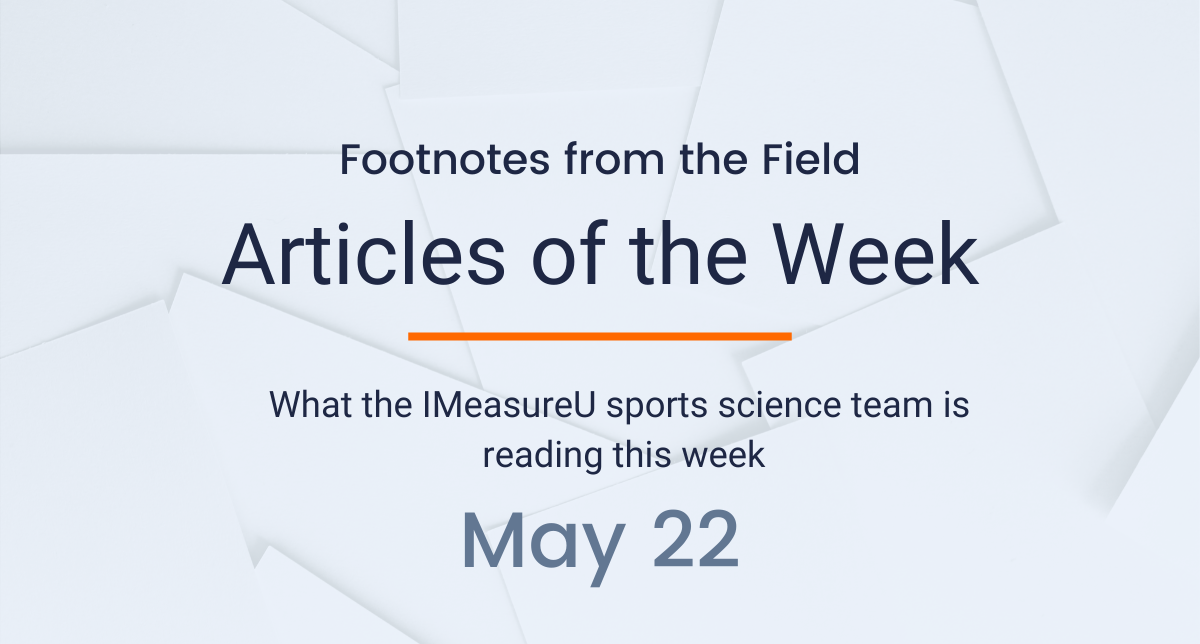 Here's what the sports science team at IMeasureU is reading this week:
The first article this week comes from Tim Suchomel and colleagues in the Journal of Strength and Conditioning Research. The purposes of this study were to compare the training effects of weightlifting movements performed with or without the catch phase of clean derivatives performed at the same relative loads or training without the catch phase using a force- and velocity-specific overload stimulus on isometric and dynamic performance tasks. The authors concluded that using a force- and velocity-specific overload stimulus with weightlifting pulling derivatives may produce superior adaptations in relative strength, sprint speed, and change of direction.
The second article in this week's list comes from John Theodoropoulos and colleagues at the University of Toronto in the Orthopedic Reviews 2020. The aim of this review is to summarize the development and current use of this technology alongside proposed future applications. The review determined that the latest devices are valid and reliably track activity levels. This technology is both accurate and more efficient than previous methods.
The final article comes from Alyssa McPherson and colleagues at Indiana University in the Journal for Dance Medicine and Science. The objectives of this study were to investigate the maximal ground reaction force (GRFmax) when ballet dancers land from two jump conditions in pointe shoes, in flat technique shoes, and barefoot; and to explore the effects that specific pointe shoe characteristics (shoe age, shank style) have on GRFmax. Our sports science team dived deep into this paper this week and you can watch that research review below.
For more sports science check out our blog for in-depth case studies and industry updates. Also, be sure to sign up for our newsletter below so you are always up to date with the latest research.