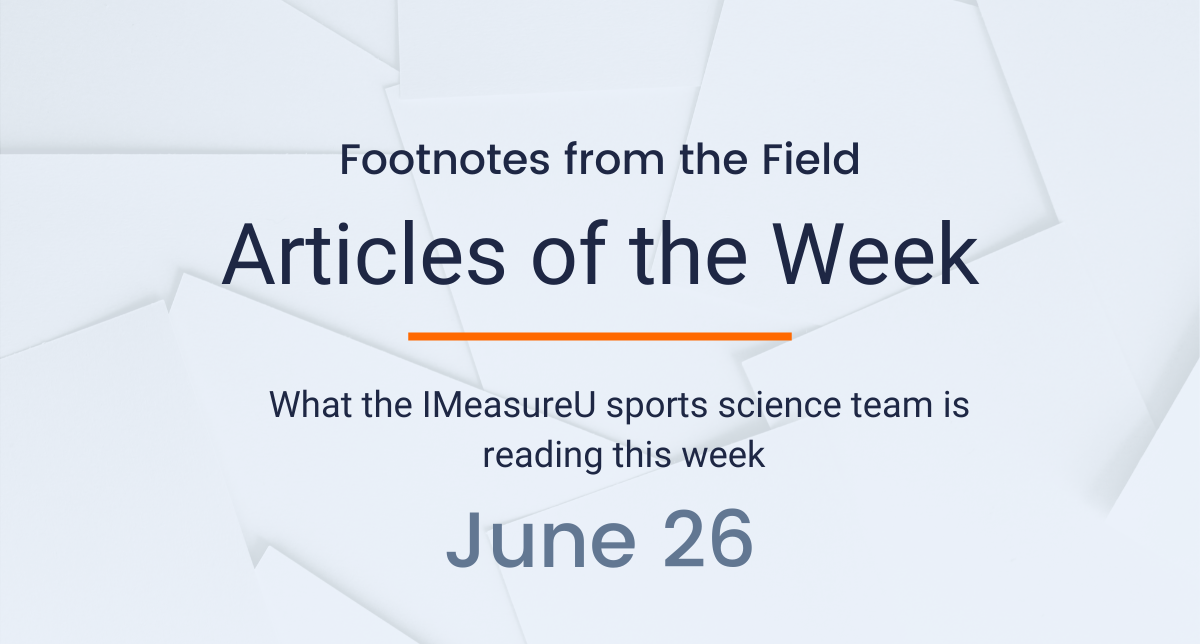 Here's what the sports science team at IMeasureU is reading this week:
The first article this week comes from Elliott Hall in the July 2020 edition of the Physical Therapy in Sport Journal. It is this article that Jaime Valadao and Dan Savin from the IMeasureU team reviewed in the video above. In this video they were also joined by the author himself to discuss the intricacies of the article. The findings of this study highlight that the thigh was the most common injury location sustained in a single season, injury type and location were similar in players playing in different countries and this suggests maturation affects injury risk in this under-researched population.
The second article in this week's list comes from Francesco Della Villa and colleagues in the British Journal of Sports Medicine. The aim of this study was to describe the mechanisms, situational patterns and biomechanics (kinematics) of ACL injuries in professional male football matches. The authors concluded that 88% of ACL injuries occurred without direct knee contact, but indirect contact injuries were as frequent as non-contact injuries, underlying the importance of mechanical perturbation.
The final article comes from Olivier Girard and colleagues in the June 2020 edition of Sports Biomechanics. The authors aimed to describe asymmetry in the main running mechanical variables during repeated treadmill sprints in elite female athletes and examines whether inter-limb differences in sprinting mechanics increase with fatigue. They concluded that in elite female Rugby Sevens players, there was no noticeable difference in asymmetries for the great majority of stride mechanical variables during repeated treadmill sprints.
For more sports science check out our blog for in-depth case studies and industry updates. Also, be sure to sign up for our newsletter below so you are always up to date with the latest research.