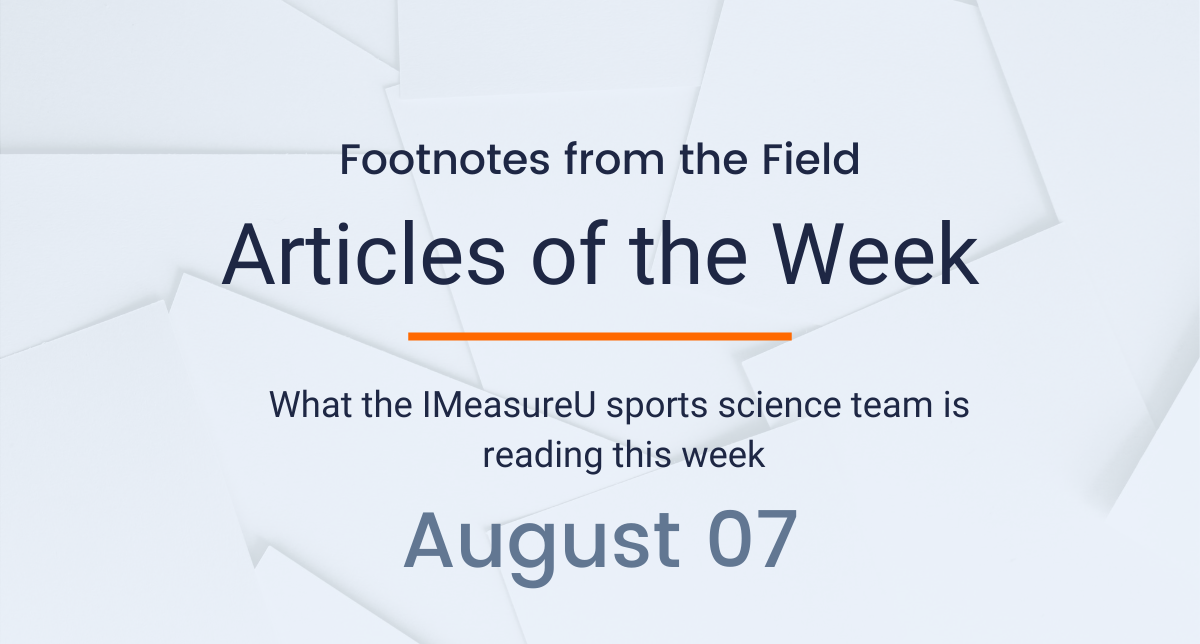 Here's what the sports science team at IMeasureU is reading this week:
The first item this week comes from David Opar, Director of the Sports Performance, Recovery, Injury & New Technologies Research Centre (SPRINT) at Australian Catholic University. This is slightly different from our usual article after the IMeasureU sports science team, Dan Savin and Jaime Valadao spoke to Dave for the latest video in the article deep dive series. Rather than discussing an individual paper, Dave discussed the current injury/hamstring research out of the SPRINT centre and how it came to be.
The second article in this week's list comes from Damian Harper and colleagues in Sports Biomechanics. This study aimed to investigate the intra- and inter-day reliability and sensitivity of kinematic and kinetic variables obtained from a novel, maximal horizontal deceleration test, using radar technology. The authors concluded that only kinetic variables had good overall inter-day reliability and were sensitive to detect moderate changes in deceleration performance. The utilisation of this test protocol to assess maximal horizontal deceleration can provide new insights into individual maximal horizontal deceleration capabilities.
The final article comes from Marc Smith and colleagues in the Journal of Sports Science. The purpose of this study was to investigate differences in trunk and lower limb angle and lower extremity joint moment waveforms during unanticipated side stepping while holding a hockey stick in a flexed posture and traditional unanticipated side stepping. The authors found that field hockey players sidestep with significantly different techniques when holding a hockey stick, which should be considered in injury prevention training protocols
For more sports science check out our blog for in-depth case studies and industry updates. Also, be sure to sign up for our newsletter below so you are always up to date with the latest research.