IMU Step helps reduce
the risk of injury
& reinjury 

for running based sports
HOW IT WORKS
IMU Step is a lower limb load monitoring tool that delivers external & internal workload metrics to running sports athletes. It enables precise, actionable insights captured via small, synchronized, high-frequency sensors supported with beautiful mobile and desktops apps.
Watch Overview
Download Guide
MEASURE
Identify and quantify the impact of every step. Precisely measure session intensity and load, on each limb, regardless of location.
SYNC
Sync sensors with IMU mobile app to accurately measure the load asymmetry of left and right limbs. Identify changes in asymmetry and reduce risk of injury.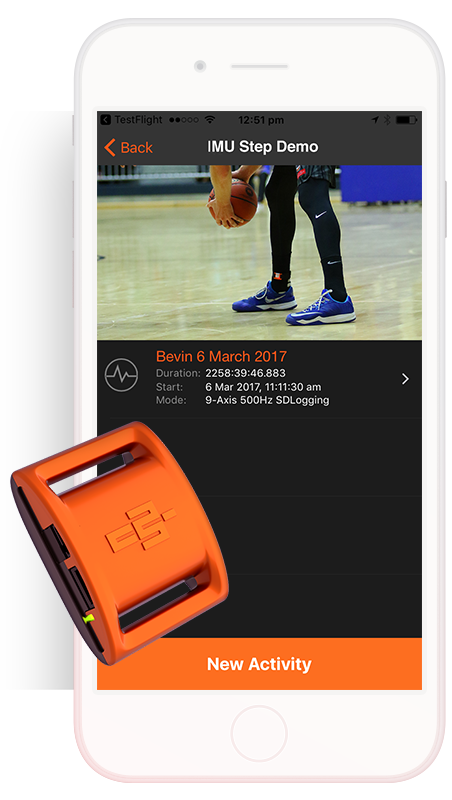 ANALYZE
Actionable, accessible insights via cloud based dashboards. Empower your medical, rehab and performance team to make better decisions from anywhere.
WIN
Healthy teams win championships. Reduce risk of injury and reinjury in running based sports by monitoring and measuring load at the source.
For running-based sports like Basketball, Soccer and American Football, over 40% of non-contact injuries are sustained on the lower limb. IMU Step monitors lower limb load for a smarter Return-to-Play.
IMU STEP ASYMMETRY
Measure

lower limb load asymmetry
Precisely monitor and view loading asymmetries between the left and right legs within individual session and across multiple sessions.
Watch our How-to Videos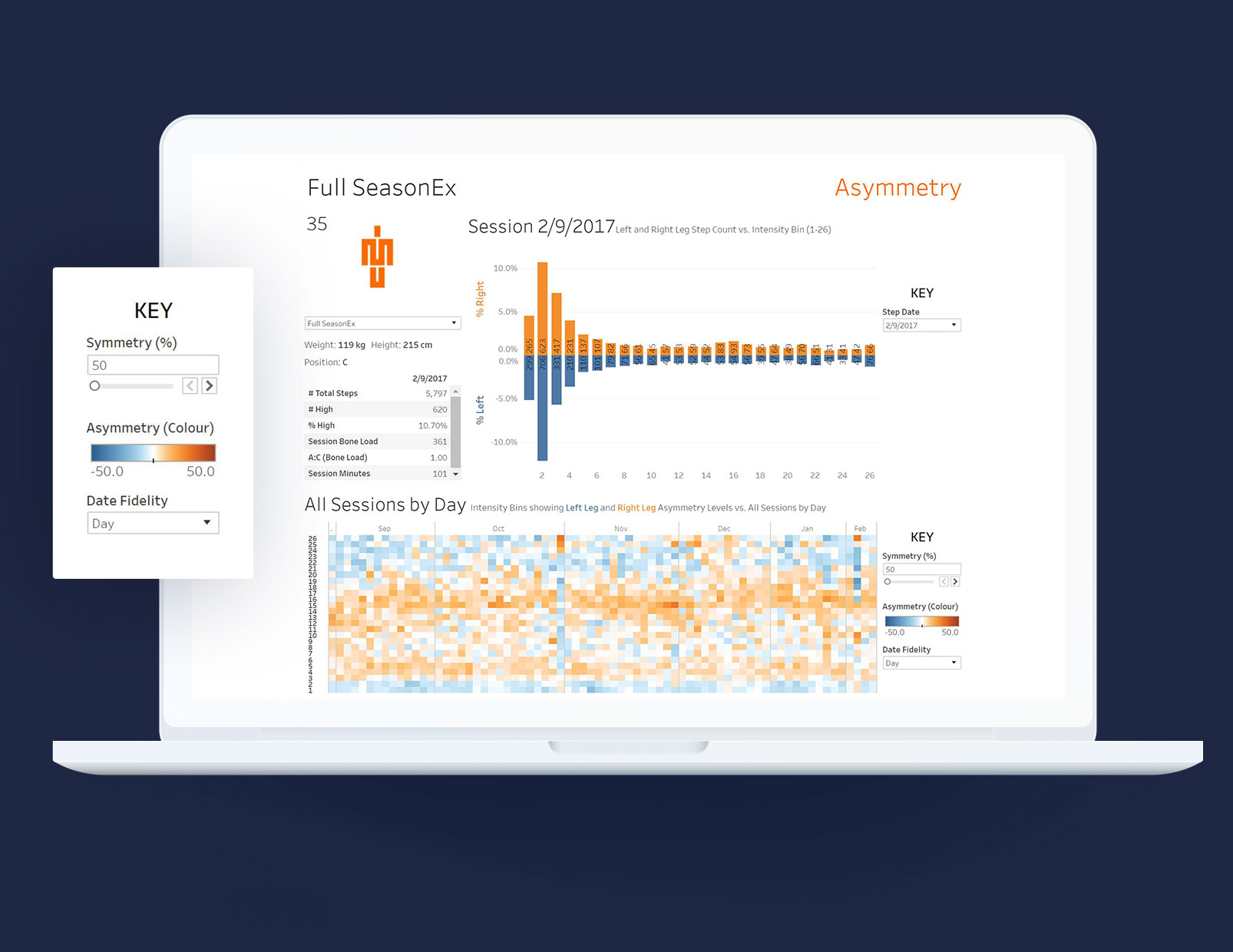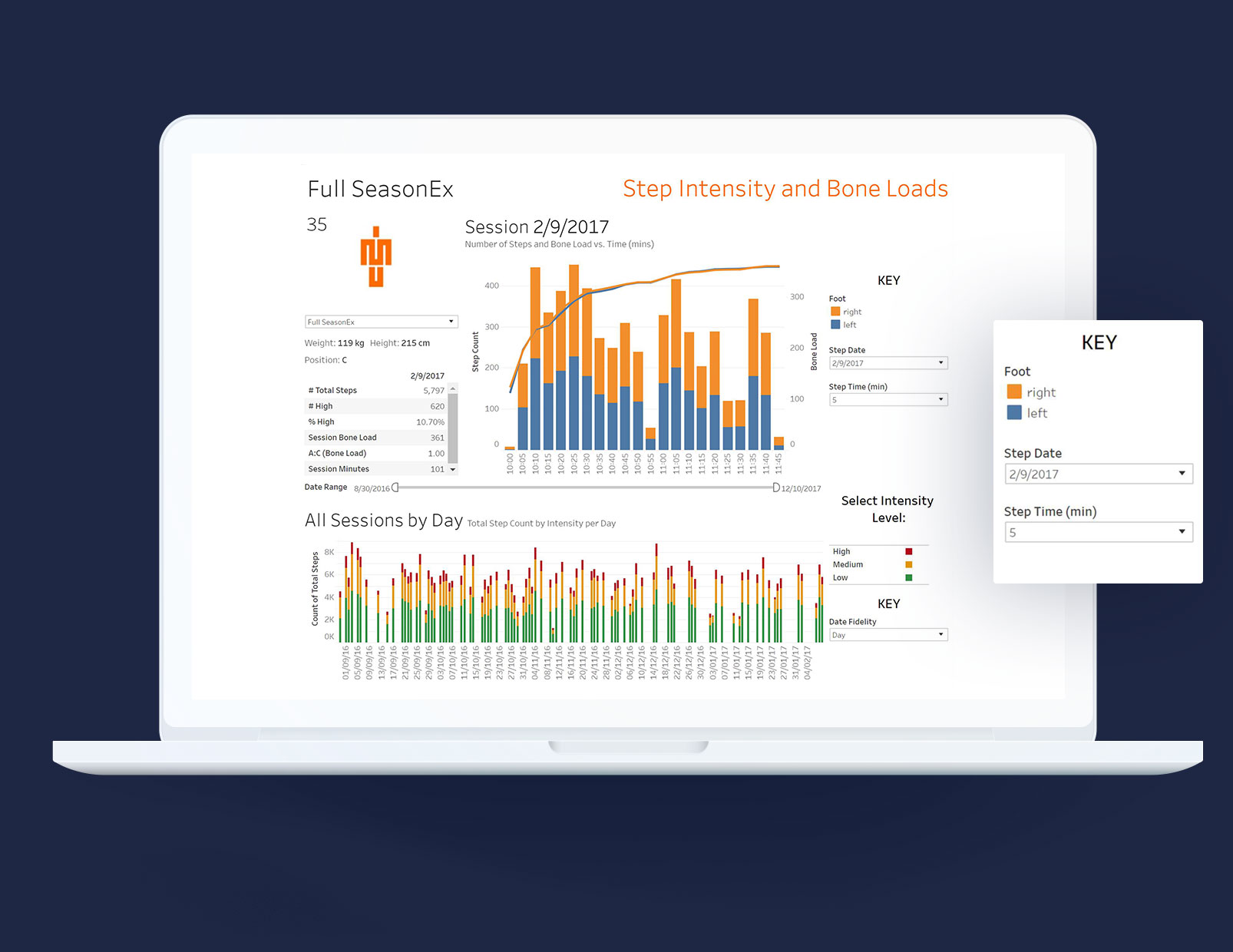 IMU STEP BONE LOAD
Calculate

accumulative
bone load
Measure the impact of every step in each session and evaluate corresponding lower limb bone load.
Learn More from Research Papers
IMU STEP INTENSITY
Quantify

the intensity of every step
Identify and characterize the intensity of every step. Monitor high, medium and low impact loads to precisely define musculoskeletal load of every workout.
Learn More About The Sensor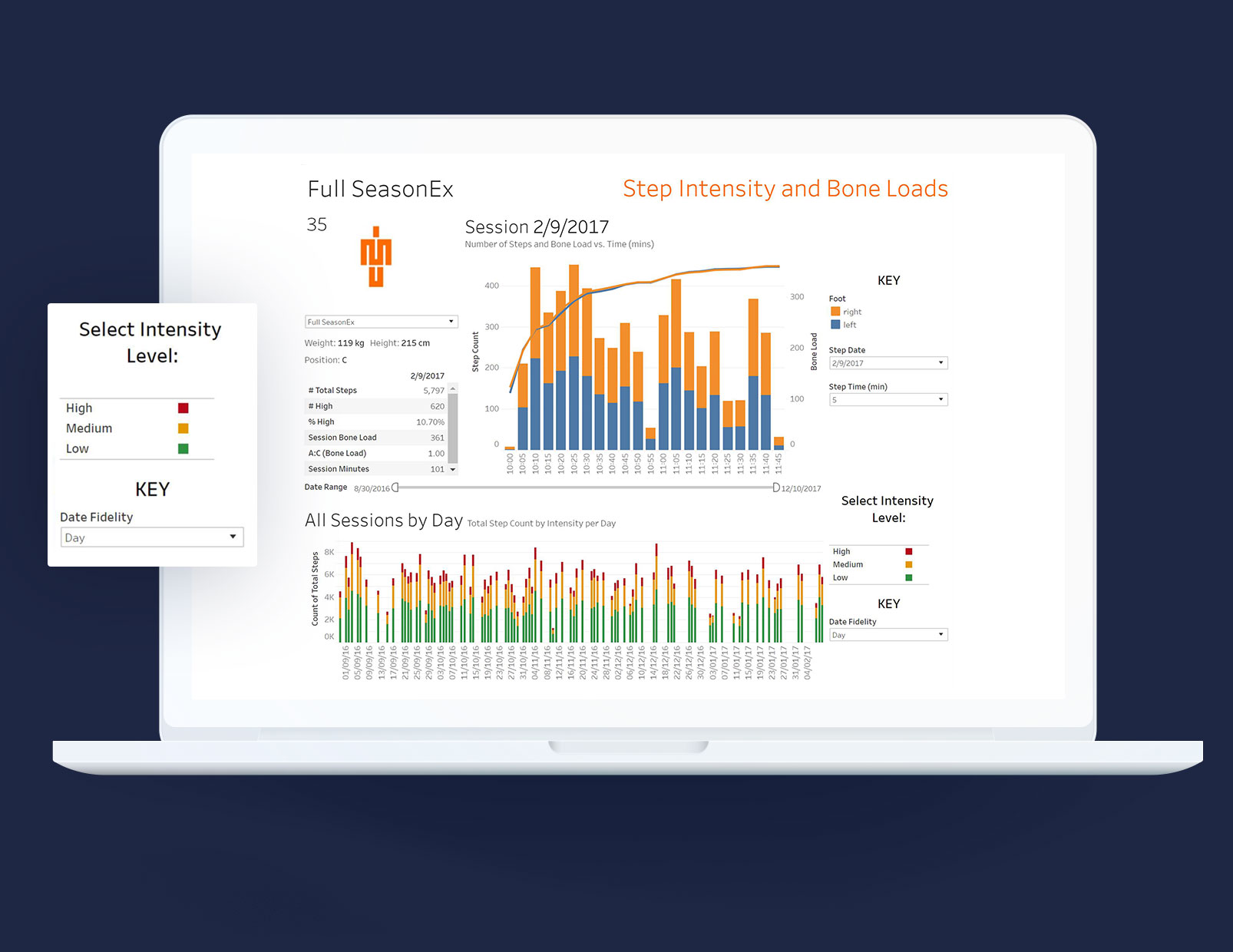 Measure. Motion. Anywhere.
"IMU Step brings about a new understanding of injury biomechanics as we move outside of the lab and obtain accurate measurements in the real world."
Dr. Thor Besier, co-founder and chief scientist at IMeasureU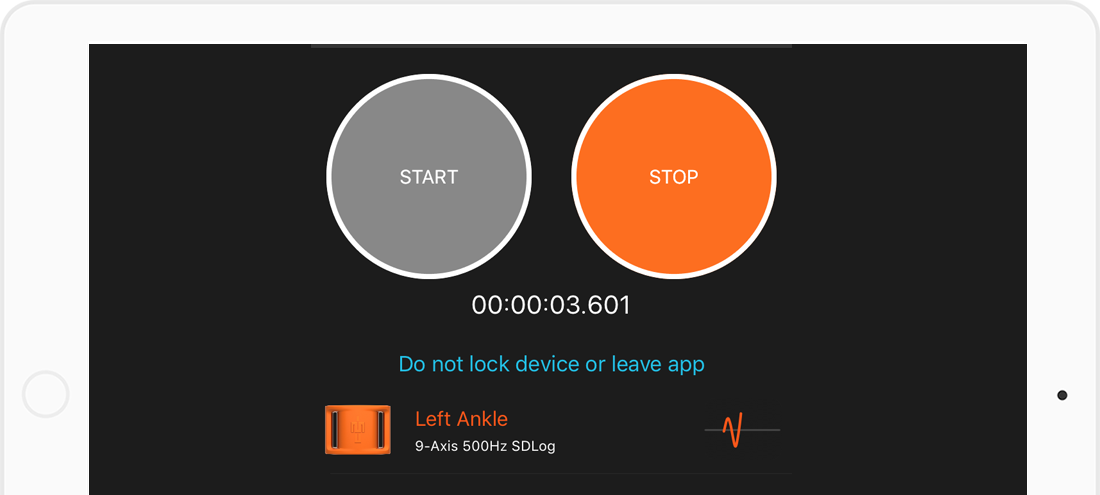 What our customers say about IMU
"Wearable devices, like the IMU sensors, allow the collection of more ecological valid data as we can collect high frequency biomechanics data in the wild i.e. the athlete or patient's natural environment."

Professor Irene Davis

Harvard Medical School & Director of Spaulding National Running Clinic, USA
"I use IMU Step to precisely track & manage the load of every step players take from the time they are injured to their return to play."

Dr. David Martin

Philadelphia 76ers
"With IMU we were able to quantify the impact of every step of over 200 runners in the Boston Marathon and look at changes from fatigue throughout the race. We've simply never been able to collect this type of data outside of a lab before."

Professor Irene Davis

Harvard Medical School & Director of Spaulding National Running Clinic, USA
"It's an absolute honour to win the ASCA most outstanding senior research award, second year in a row. I couldn't have done this without my supervisory team. Thank you ASCA & IMeasureU for this award."

Dr Simon Feros

Lecturer, Functional Human Anatomy / Strength and Conditioning Sciences at Deakin University