IMU Step helps reduce the risk of injury
& reinjury for running based sports
HOW IT WORKS
IMU Step is a lower limb load monitoring tool that delivers external & internal workload metrics to running sports athletes. It enables precise, actionable insights captured via small, synchronized, high-frequency sensors supported with beautiful mobile and desktop apps.
Play Video
Watch Overview
MEASURE
Identify and quantify the impact of every step. Precisely measure load and intensity on each limb, indoors and out.
SYNC
Sync sensors seamlessly with your mobile app to accurately measure left and right limb load. Identify changes in asymmetry and reduce risk of injury.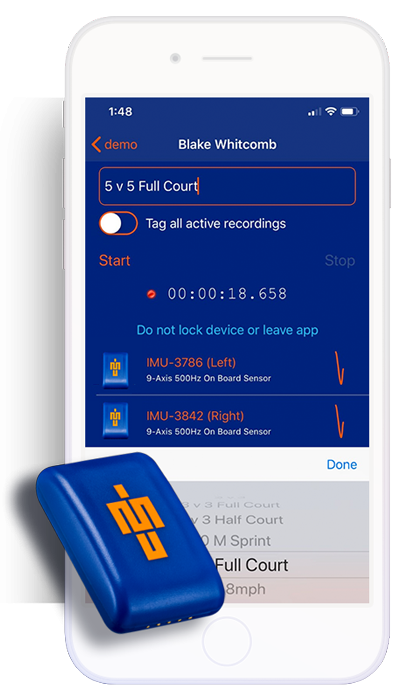 ANALYZE
Actionable, accessible insights via cloud based dashboards. Empower your medical, rehab and performance teams to make better decisions from anywhere.
WIN
Healthy teams win championships. Reduce risk of injury and reinjury by monitoring and measuring load at the source.
For running-based sports like Basketball, Soccer and American Football, over 40% of non-contact injuries are sustained on the lower limb. IMU Step monitors lower limb load for a smarter Return-to-Play.
IMU STEP ASYMMETRY
Measure

lower limb load asymmetry
Precisely monitor and view loading asymmetries between the left and right legs within individual drills and across multiple sessions.
Watch our Sports Science Videos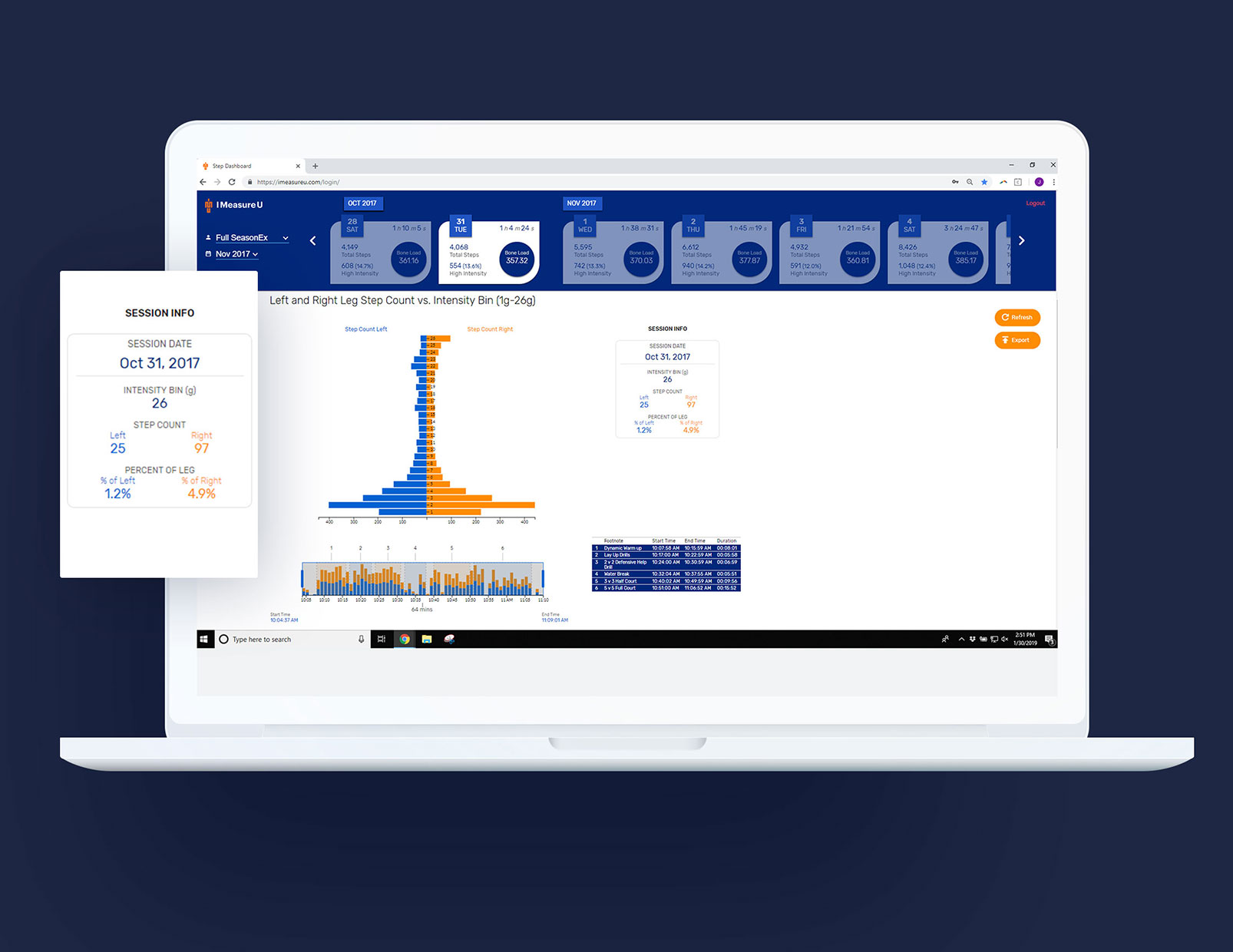 IMU STEP BONE LOAD
Calculate

 cumulative
bone stimulus
Measure the impact of every step in each session and evaluate corresponding tibial bone stimulus.
Learn More from Research Papers
IMU STEP INTENSITY
Quantify

the intensity of every step
Identify and characterize the intensity of every step. Monitor high, medium and low impact loads to precisely define the musculoskeletal load of every workout.
Learn More About The Sensor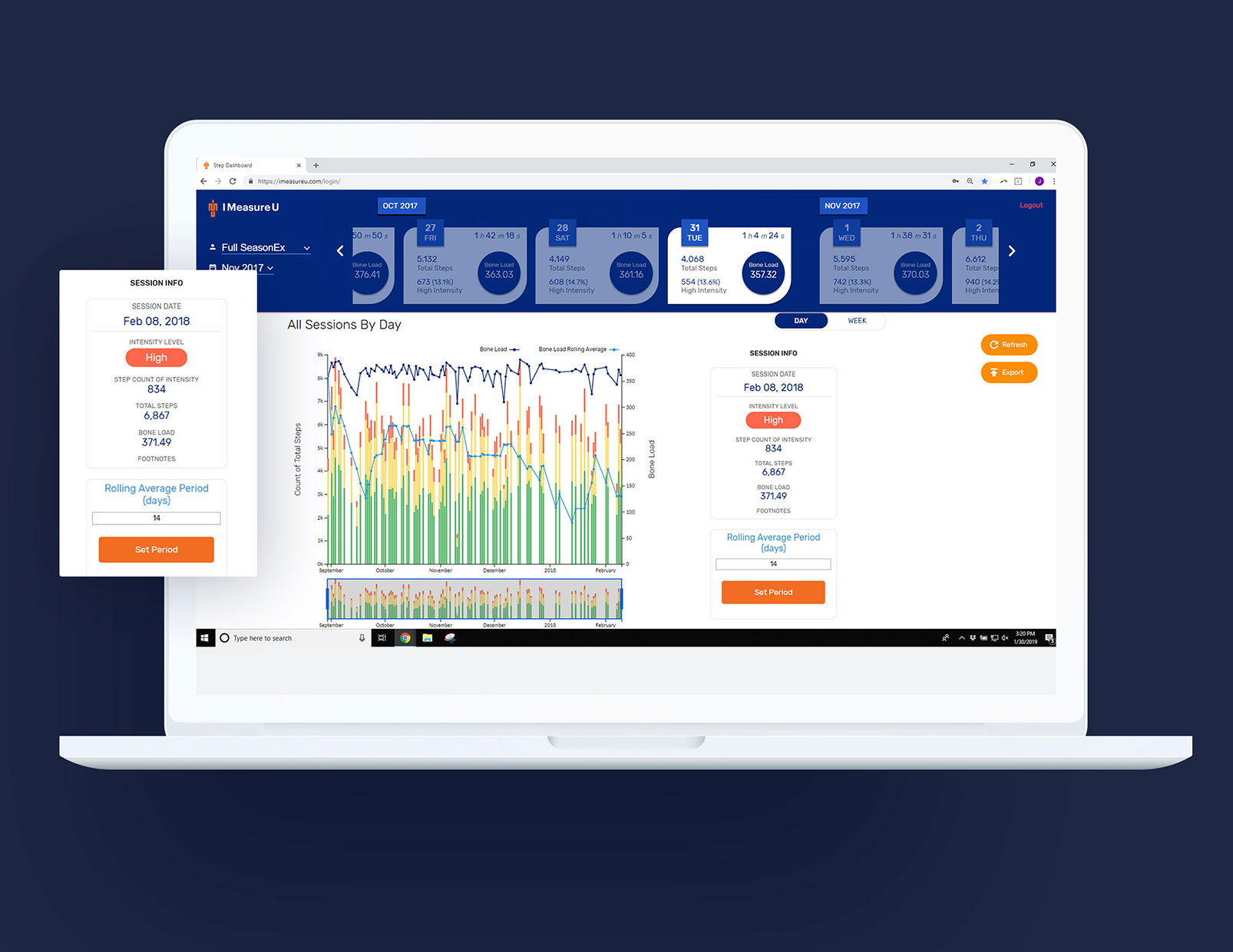 Measure. Motion. Anywhere.
"IMU Step brings about a new understanding of injury biomechanics as we move outside of the lab and obtain accurate measurements in the real world."
Dr. Thor Besier, co-founder and chief scientist at IMeasureU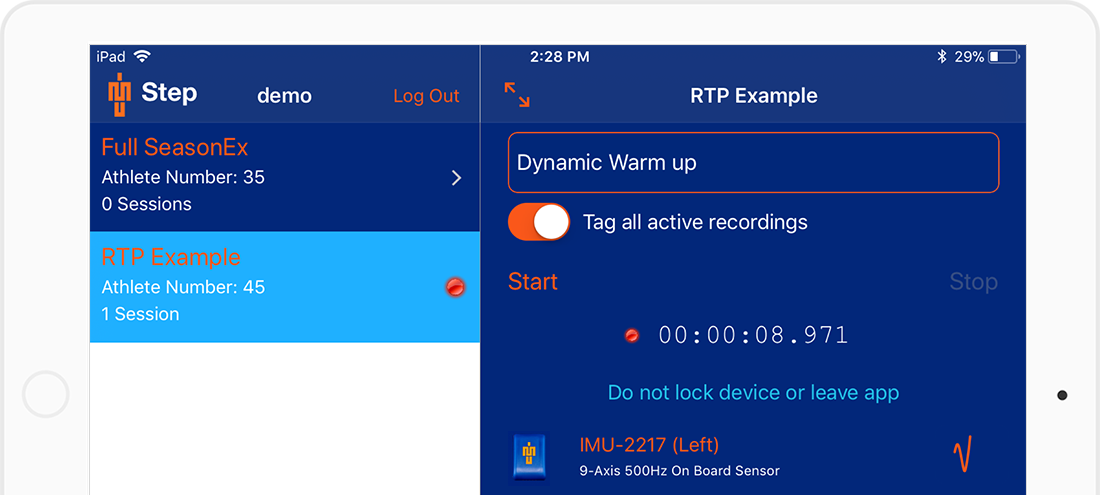 With you

every step of the way.
OUR SUPPORT TEAM
Our team has years of experience in the field. After they make sure you're running smoothly, they'll help you become an expert at finding insights from the data you collect.
What our customers say about IMU
"With the data from IMU Step we were able to take Holly through a data-driven rehabilitation process which led her to successfully recover from her navicular fracture and go on to win her first race back and also her first race of 2019 in Dubai."

Dean Golich

Sports scientist for world champion triathlete Holly Lawrence
"I use IMU Step to precisely track & manage the load of every step players take from the time they are injured to their return to play."

Dr. David Martin

Philadelphia 76ers
"When we went through the last 8 sessions up to Sunday's session and our QB noticed the improved symmetry, you should have seen his reaction. It was incredible to see an athlete immediately understand what it meant, which for him, was that much closer to being back on the field."

Max R. Paquette, PhD

Associate Professor | Biomechanics Exercise, Sport and Movement Sciences School of Health Studies
"IMeasureU has given us the opportunity to learn more about our athletes and see things you may not otherwise see."

Andrew Gray

Physical Performance Manager at Cronulla Sharks