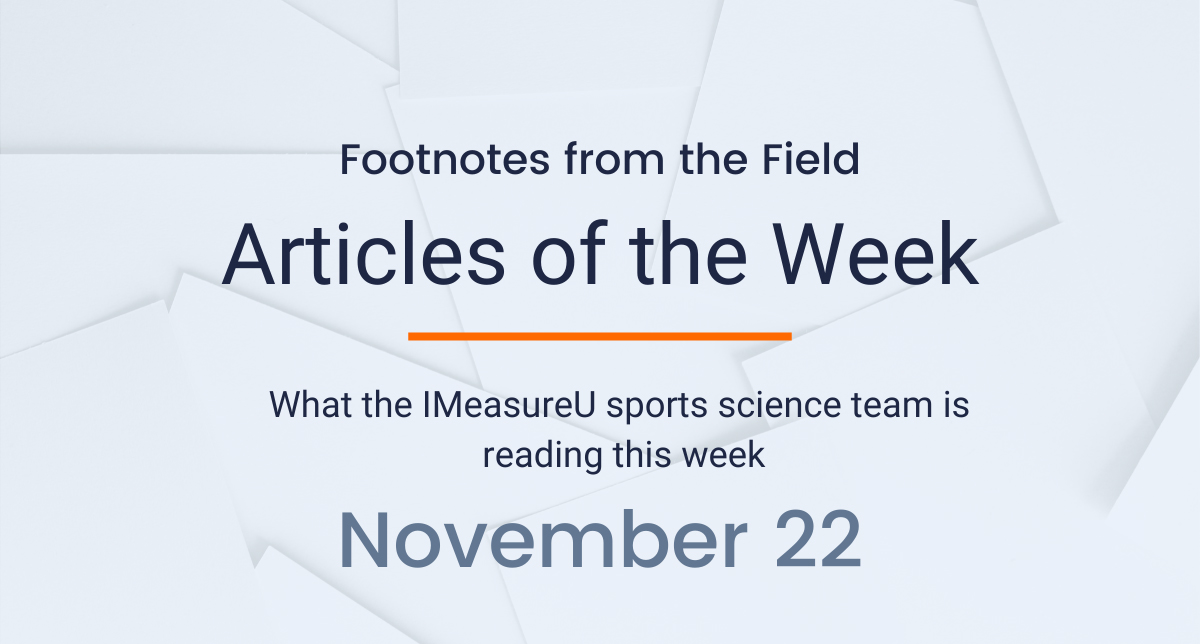 Here's what the sports science team at IMeasureU is reading this week:
It is well established that a balance exists between providing an adequate training stimulus to elicit performance benefits while also minimizing the risk of injury. How can practitioners determine how much training is too much? Following injury, how soon can training loads be progressed? How quickly can athletes return to competition? This editorial in the Journal of Orthopedic Sports Physical Therapy from Tim Gabbett explains three key concepts, 'floor', 'ceiling' and time which are all crucial to developing performance and rehabilitation programmes.
The second article in this weeks list comes from Alejandro Pérez-Castilla in Sports Biomechanics. This study examined the influence of the jump starting threshold on the reliability and magnitude of loaded countermovement jump (CMJ) performance variables. Although maybe not the most exciting of subjects, these details are crucial if you are collecting jump data.
The final article comes from Jonathon Weakley and the team at Leeds Beckett University. This paper is published in the International Journal of Sports Physiology and Performance and investigates whether providing global positioning system feedback to players between bouts of small-sided games (SSGs) can alter locomotor, physiological, and perceptual responses. They concluded that verbal feedback did not alter locomotor, physiological, or perceptual responses in rugby players during SSGs. This may be due to contextual factors (eg, opposition) or the type (ie, distance) or low frequency of feedback provided.
For more sports science check out our blog for in-depth case studies and industry updates. Also, be sure to sign up for our newsletter below so you are always up to date with the latest research.