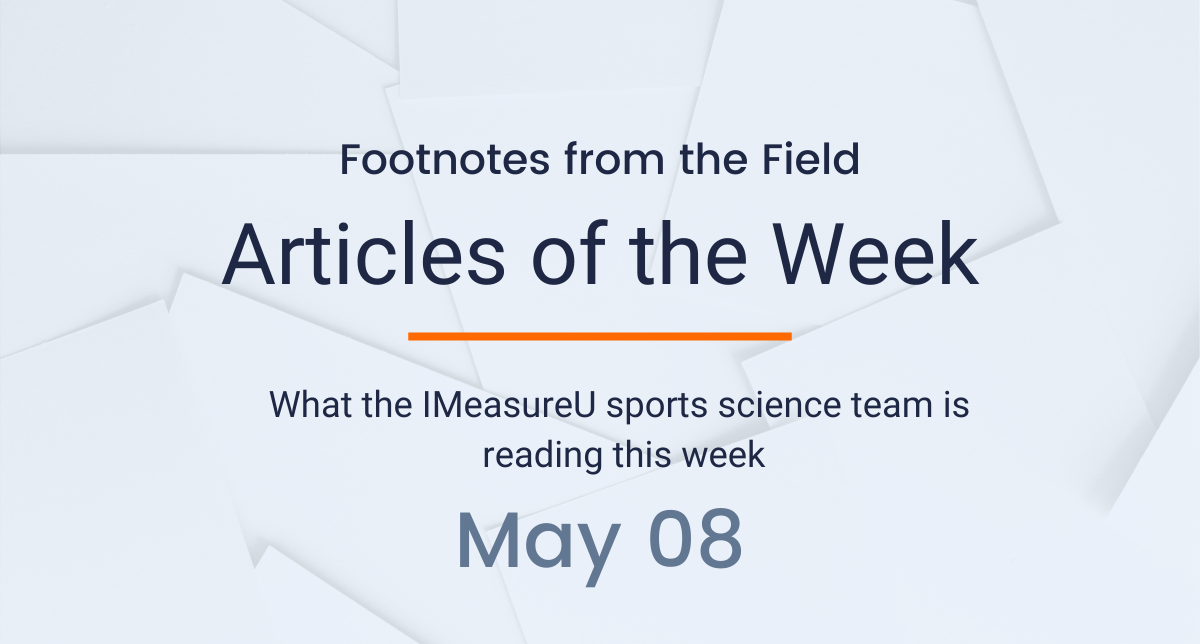 Here's what the sports science team at IMeasureU is reading this week:
The first article this week comes from Mark Armitage from the University of Suffolk. Mark write this article for the IMeasureU site and in this case study, he uses GPS data in conjunction with IMU Step to see if we can start to bridge the gap between describing activities and explaining them. This amalgamation of data sets shows the power of using and understanding external biomechanical load during ACLR rehabilitation.
The second article in this week's list comes from Igor Jukic and colleagues in the Sports (Basel) Journal. This in-depth, open-access article gives practitioners guidance on nutritional strategies, recovery methods, and also a large section on mental health and ways to keep athletes motivated and engaged.
The final article comes from Simon Sang Yeob Kim and colleagues in the open-access BMJ Open Sport & Exercise Medicine Journal. Coaches spend so much time looking after athletes, but who looks after the coaches? This study aims to estimate the prevalence of depressive symptoms and life stress in elite coaches and explore the associations of depressive symptoms and life stress with demographic and lifestyle variables.
For more sports science check out our blog for in-depth case studies and industry updates. Also, be sure to sign up for our newsletter below so you are always up to date with the latest research.